If you are looking for a Software for maintance in computer like fragmented hard drive, junk files, and a Windows registry in disarray. You can choose TuneUp Utilities 2011, an application that improves computer performance and speed up your system. TuneUp Utilities is a popular tool for PCs running the Windows operating system. The program offers various means to optimize the operating system, fix problems that are experienced by the user and run maintenance related tasks to keep it responsive and clear of unnecessary data.This year, Tune-up utilities 2011 is released which has tremendous features helping you in optimizing your System's performance.
TuneUp Utilities 2011 Features
Status & Recommendations : The intuitive Start Center with a fresh look and feel gives you complete control and access to the most important tuning steps at a glance.
Optimize System : Get rid of those PC brakes and drop the dead weight in programs: for maximum speed whether working, surfing, or playing!
Gain Disk Space : Find and remove large resource hogs and annoying data trash to make your PC run even more efficiently.
Fix Problems : Fix the most common Windows® problems, scan your hard disk and restore deleted files.
Customize Windows® : Change the visual appearance of Windows® to match your style and safely modify over 400 Windows® settings.
Overview of all functions : Professional users have direct access to 32 optimization tools TuneUp Utilities™ 2011 offers.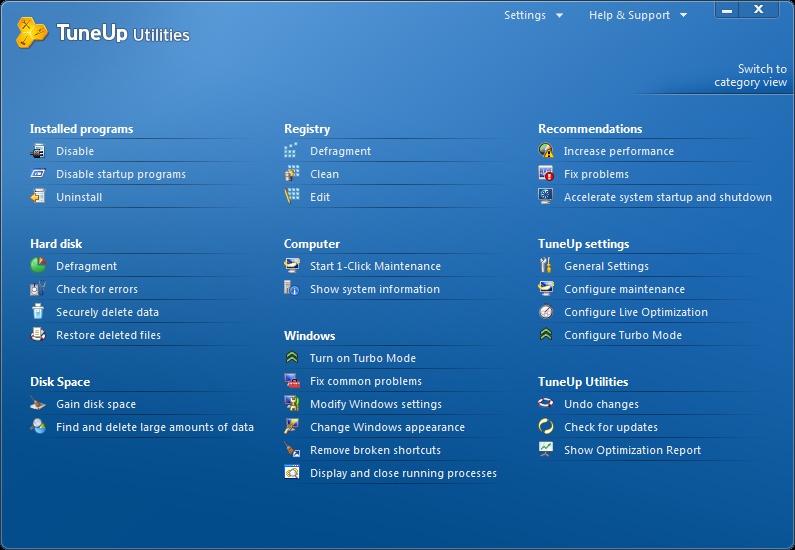 How to Win the free license:
Leave a comment on this  post with the mentioning the method you have followed in step 1

If you do not use Twitter or Facebook, you can still win the license by commenting on how useful the this software for you.
# We will announce winners on 15th Jan 2011
Update
Winner – Jack