Have you already upgraded your older Windows PC to Windows 8 ? Windows 8 upgrade take up unnecessary space on your hard disk which contains old Windows Files. If you are happy with your upgrade then you can delete this old Windows system files from your hard dish and save disk space. Here's how you can delete the Windows.old folder after upgrading to Windows 8. This might save you a significant amount of hard disk space. I just upgraded my windows 7 laptop to windows 8 and I found out that my old windows installation was taking as large as 17.5GB of disk space on my C: drive. So, I cleaned up my C drive which is where windows is installed to free up necessary disk space of about 17.5 GB.
Here is Get Back Your Hard Disk Space:
Press Windows + R on your keyboard.

The run box will open.

Enter this "cleanmgr" command into the run box and press Enter.

The Disk Cleanup tool will appear. Select the drive where you installed Windows.

Click on "Clean up systems files" button.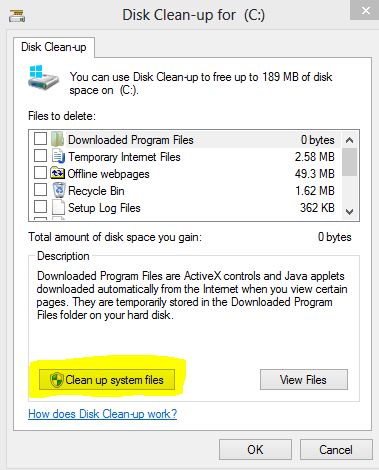 Check the checkbox next to "Previous Windows installations."
Click the OK button and the Disk Cleanup tool will delete the Windows.old folder.
The Windows.old folder should be gone after the cleanup. I got 17.5 GB of free space back to my hard disk. Cleanup your hard disk now and get more free space.
We value your comments. Feel free to discuss here any ideas. Share this information with your friends.
You can follow us on Twitter or join our Facebook fan page to keep yourself updated on all the latest from Microsoft, Google and Apple.