Fences is a software that helps you organize your desktop, and can hide your icons when they're not in use. Fence program help to create an icon group on your desktop. Fences is an add-on to your desktop, not a replacement.Fences allows us to group our desktop icons into their own shaded container which you can then move around to your liking.It's a really simple idea yet it works really well once you try it out. Right click your desktop and you can see " configure Fences "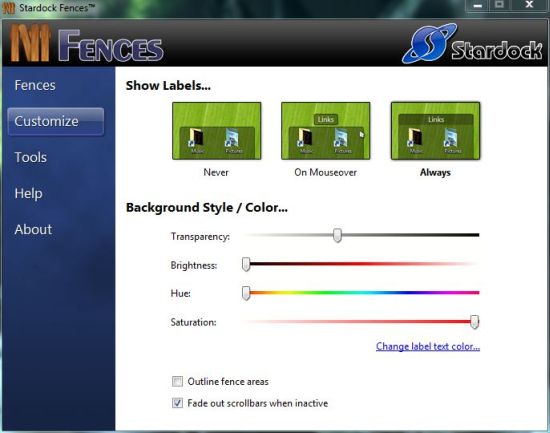 Steps For Use It
Just right click your mouse and drag it to draw a small rectangle and release the mouse. (hold the mouse button).
A fence will be created, name it and then drag the files/folders that you want to place in that fence.
One more good thing with this is, can hide your icons when they are not in use, so that our desktop will be clean, but if your want to use them, just double click on the desktop so that your desktop will be to its original state.
You can simply hide/unhide your icons with a simple double click. This allows you to only see your desktop icons when necessary. Therefore, you can finally enjoy your desktop wallpaper the way it was meant to be by removing all those icons that was previously blocking its view  :-)
Download fences Here
I think it is very useful for all users. Share your comments about it in the comments box below